About La Jolla California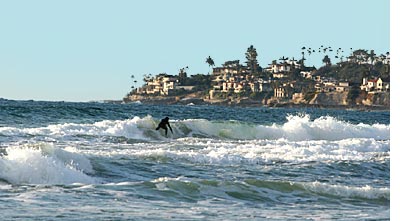 In Spanish, La Jolla means the jewel, and once you have visited this magnificent part of San Diego you will no doubt find the name quite apt. Those early settlers must have known something that millions of visitors a year continue to discover for themselves.
This sparkling jewel is located a mere 15 minute drive north from downtown San Diego, making it a favorite getaway for residents and visitors alike. The coves of San Diego are famous throughout the world, and the tidal pool welcomes children of all ages to explore the fascinating sea creatures who call the San Diego Bay their home.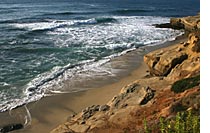 La Jolla is filled to the brim with magnificent beaches, glorious coves, wonderful condos perched on the cliffs above the coves and a great many things to see and do. La Jolla is home to some of the most exciting cultural destinations in all of San Diego, including a small but excellent modern art museum and sculpture garden and a thriving regional theatre company.
La Jolla is also home to some of the most upscale and unique shopping in the San Diego region, including many specialty shops in addition to some of the best known names in the world of fashion. In addition to these fine clothing stores, La Jolla is also home to some wonderful art galleries and craft stores, as well as a number of excellent restaurants, from upscale dining to casual cuisine.
In addition, the jewel known as La Jolla CA is home to some of the most spectacular ocean views, including some truly magnificent sunsets. The coastline at La Jolla gently curves into a series of natural coves and lovely hillsides. It is no wonder that the La Jolla region is home to some of the priciest real estate in all of California, with many homes priced in the millions of dollars.
Golfers will be glad to know that La Jolla is also the home of the Torrey Pines Golf Club. This lovely golf course sits perched atop the cliffs which tower above the Pacific, and it is also the home of the annual Buick Invitational golf tournament.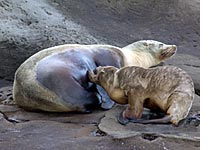 Its oceanfront location also makes La Jolla the perfect setting for the Birch Aquarium and Museum and the Scripps Institution of Oceanography, both renowned for their state of the art technology. La Jolla is also the home to many of the most advanced and cutting edge biotech and technology companies, making it a great place to live and work as well as a wonderful place to visit.